the talent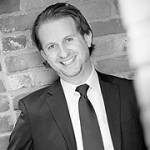 CREATIVE DIRECTOR/CEO
Robert Brunelle
Holding a B.A. in literature and M.A. in writing from UMass Dartmouth, Robert is the former creative director of Battleship Cove, a nonprofit naval heritage museum that preserves the world's largest naval ship collection and the Commonwealth's official memorials for WWII, the Korean, Vietnam, and Persian Gulf Wars, and the 9/11 attack on America. A nationally published creative writer, Robert is a two-time winner of Excellence in Marketing awards from the American Marketing Association and was recently honored to receive CTM Media's "Best Brochure of New England" award. He is married to his wife of 24 years, Kathleen, a teacher and author. The Brunelles also co-own Main Street Formals, a popular men's clothing & formal wear store in Acushnet, MA, which was honored as "Small Business of the Year 2013" by the New Bedford Chamber of Commerce and the Best Menswear Store on the SouthCoast in 2017 & 2018.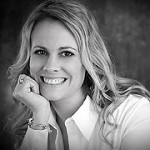 CREATIVE CONSULTANT
Kathleen Brunelle
Holding a Master's degree in English and baccalaureates in literature and communication, Kathleen Brunelle is the author of Cape Cod's Highfield & Tanglewood: A Tale of Two Cottages (2013) and Bellamy's Bride: The Search for Maria Hallett (The History Press, 2010), which was recently hand-selected by its publisher for re-issue in an electronic edition for e-readers. A full-time member of the English Department of Old Rochester Regional High School, Kathleen has published poetry in literary journals in the US and Ireland. You can learn about Kathleen's writing projects at her website, www.KathleenBrunelle.com.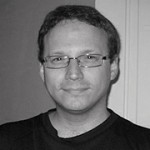 GRANTWRITING & DEVELOPMENT CONSULTANT
Gregory Baptista, Ph. D
Holding a Ph.D. and an M.A. in English from The Pennsylvania State University and a B.A. in English, summa cum laude, from UMass Dartmouth, Gregory is currently a writer/editor for the Office of Development Communications at Penn State, where he writes proposals to major gift donors, newsletter articles, brochures and fact sheets, and other fundraising communications. He also works as a freelance editor for a large, independent print-on-demand company. Gregory has published scholarly articles, most recently in Modernist Magazines: A Critical and Cultural History, Vol. 2, 1880-1960 from Oxford University Press, and he has worked as a research assistant on the Cambridge Edition of the Works of F. Scott Fitzgerald and other scholarly publishing projects. He has been an adjunct faculty member in the Department of English at Penn State, where he taught courses on such topics as grant writing and technical writing. He has also been a reporter for The Herald News in Fall River, Massachusetts.